July 23–24, 2019
Westin Alexandria Old Town
400 Courthouse Square
Alexandria, VA 22314
(703)-253-8600
View Hotel Website
Attention Travelers
Please be advised that Metro construction will shut down King Street Metro Station, which is the closest Metro Station servicing the Westin Alexandria Old Town hotel.
Travelers may choose to take a taxi or car service such as Uber or Lyft from the airport and to get into D.C. for leisure during their stay. To offset this inconvenience, Metrorail is offering complimentary bus rides (Blue Line Shuttle) that run every 5 minutes during peak hours Monday through Friday (5:30 am to 9:30 am and 3:00 pm to 7:00 pm)— and every 10-12 minutes all other times.
Travel time on the Blue Line Shuttle between the airport and the King Street Metro Station is approximately 15 to 20 minutes.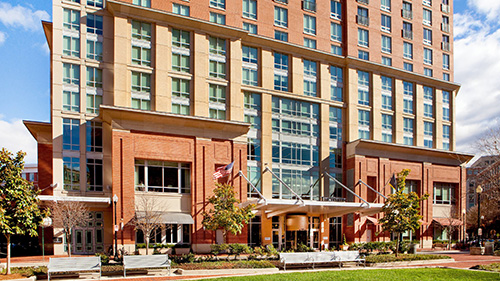 We are excited to announce that this year's HPOG Annual Meeting will be held on July 23–24 at the Westin Alexandria Old Town located in Alexandria, Virginia. This meeting will consist of two full days of innovative and interactive plenary and breakout sessions, so make travel plans accordingly. This website will be the hub for all annual meeting information and updates leading up to the event. From here you will be able to register and secure your accommodations. Please check back periodically for agenda updates and session presentations.
The Office of Family Assistance (OFA) asks each grantee to have the Project Director and two other staff attend the HPOG Annual Grantee Meeting—for a total of three participants per grantee. The draft agenda posted on the Agenda page should help Project Directors decide on the other two attendees. The two staff attendees should be knowledgeable about HPOG and participants, and have enough first-hand understanding of HPOG to be active in discussions. All attendees will be approved by OFA. If you still have questions about who should attend the meeting, please contact your program specialist.
Allocated grant funds should be used to cover travel and accommodations costs.