Denver, CO, March 12-13, 2019
Innovation in HPOG
Using Appreciative Inquiry, an innovation subject matter expert will guide grantees through an exploration of their programs and how they may be strengthened for the future.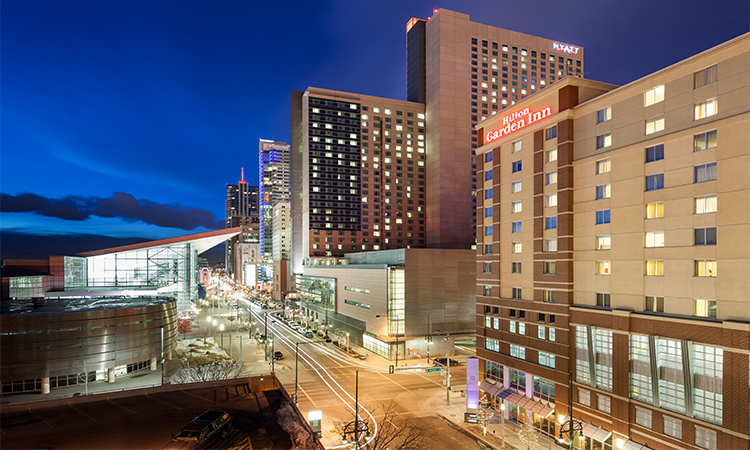 Location
Hilton Garden Inn Denver Downtown
1400 Welton Street
Denver, CO 80202
(303) 603-8000

Agenda
A draft agenda is being developed. Please check back for updates.
Food and Drinks During the Meeting
No food or beverages will be provided at the meeting; however, there are many restaurants, cafes, and stores near the Hilton Garden Inn Denver Downtown.
Hotel Information
Hotel Rooms
A block of rooms have been reserved at federal per diem rate at the Hilton Garden Inn Denver Downtown for the nights of March 11th, 12th, and a limited number on the 13th for those unable to depart on the last night of the meeting. Please contact the hotel directly to reserve your room. You are responsible for all hotel costs and will be asked to provide a credit card to cover expenses.
Deadline for Hotel Room Reservations: February 18, 2019
Hotel Reservations by Phone: Call 1-855-215-1283 and mention the booking code HPOG to receive the group rate.
Total Room Rate: $181 + 15.75% tax (single/double occupancy)
If you experience any difficulty when making your reservation, please contact the hotel directly at 303-603-8000.
Travel Information
Please make arrangements to fly into Denver International Airport (DEN): https://www.flydenver.com/
The Denver International Airport (DEN) is 25 miles from the Hilton Garden Inn Denver Downtown hotel.
Transportation to the hotel from Denver International Airport
Shuttle
Super Shuttle: To book a reservation, visit the website at www.supershuttle.com or call 1-800-258-3826.
Taxicabs
The hotel is approximately 42 minutes from Denver International. The one-way flat taxi fare from the airport to downtown Denver is $55.57. Taxicabs pick-up and drop-off from Jeppesen Terminal, Level 5, Island 1, outside Doors 505, 507 and 511 (Terminal East), and Doors 506, 510 and 512 (Terminal West).
Parking
Below are parking rates for the Hilton Garden Inn Denver Downtown Hotel:
Valet parking (overnight) $42
Self-parking (daily) $20-$30 (depending on hours parked)
Register Now